24

Do all gene affect health and development?
No; only a small percentage of mutations cause genetic disorders—most have no impact on health or development. For example, some mutations alter a gene's DNA sequence but do not change the function of the protein made by the gene.
Often, gene mutations that could cause a genetic disorder are repaired by certain enzymes before the gene is expressed and an altered protein is produced. Each cell has a number of pathways through which enzymes recognize and repair mistakes in DNA. Because DNA can be damaged or mutated in many ways, DNA repair is an important process by which the body protects itself from disease.
A very small percentage of all mutations actually have a positive effect. These mutations lead to new versions of proteins that help an individual better adapt to changes in his or her environment. For example, a beneficial mutation could result in a protein that protects an individual and future generations from a new strain of bacteria.
Because a person's genetic code can have a large number of mutations with no effect on health, diagnosing genetic conditions can be difficult. Sometimes, genes thought to be related to a particular genetic condition have mutations, but whether these changes are involved in development of the condition has not been determined; these genetic changes are known as variants of unknown significance (VOUS). Sometimes, no mutations are found in suspected disease- related genes, but mutations are found in other genes whose relationship to a particular genetic condition is unknown. It is difficult to know whether these variants are involved in the disease.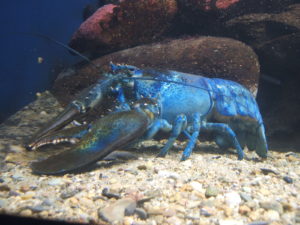 References
"Mutations and Health" by U.S. National Library of Medicine is in the Public Domain