Hugo goes to school and work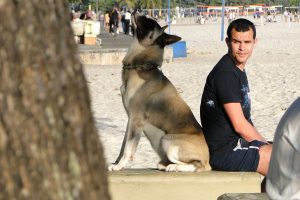 He is Hugo.  His dog is Luis.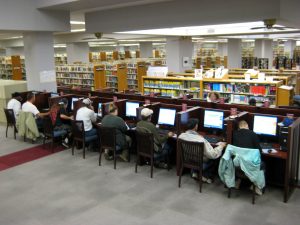 Hugo is a student.  He has English class on Monday, Wednesday, and Friday.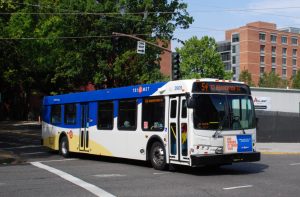 He takes a bus to school.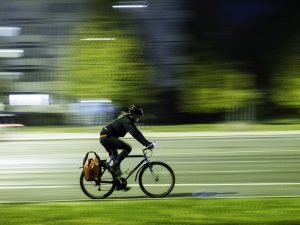 Sometimes he rides his bike.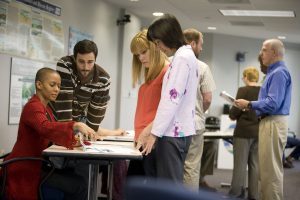 He has many friends in English class.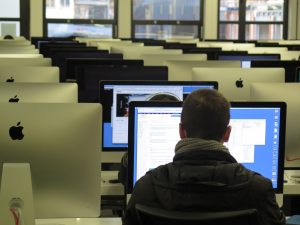 He studies in the computer lab.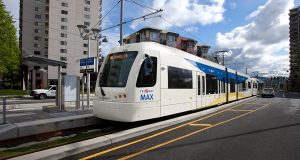 Hugo has a job. He works on Tuesday, Thursday, and Saturday.  He takes the train to work.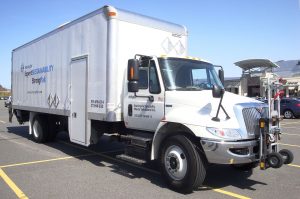 He drives a truck.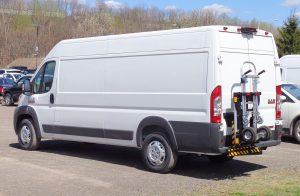 Sometimes he drives a van.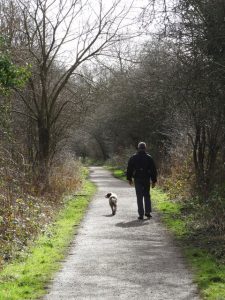 Every day, Hugo walks outside. He walks with his dog. They go to a park.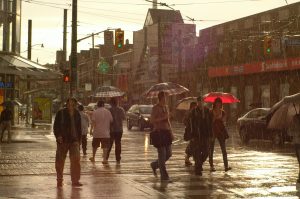 They do not like the rain.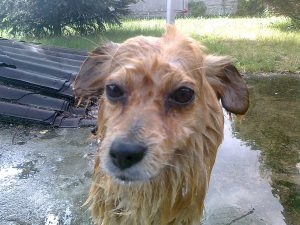 Luis does not like water.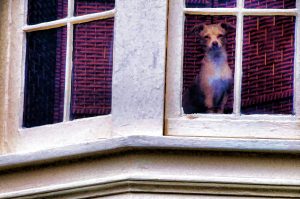 "Is it raining today?"
How do you come to school? Do you drive? Do you take the bus?