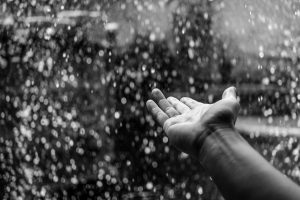 It rains a lot in Portland. It usually rains 44 inches every year.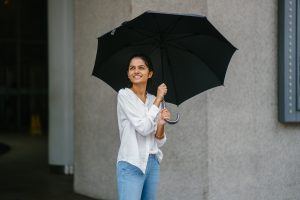 Some people use an umbrella.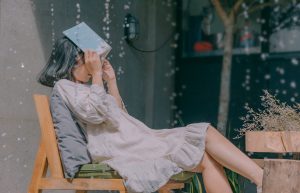 Others do not.
One man in downtown Portland always uses an umbrella. He is the "umbrella man"!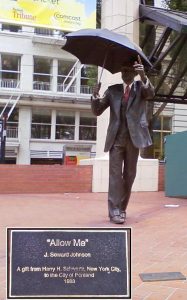 The umbrella man is a sculpture in Pioneer Courthouse Square. The name of the sculpture is "Allow Me." But everybody calls it the "umbrella man."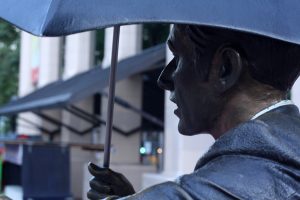 John Seward Johnson is the artist. He made the sculpture in 1983. It is bronze. It weighs 460 pounds. It is 6 feet, 10 inches tall.
John Seward Johnson is a famous artist. His sculptures are all over the world. This one is in Sarasota, Florida. It is called "Embracing Peace."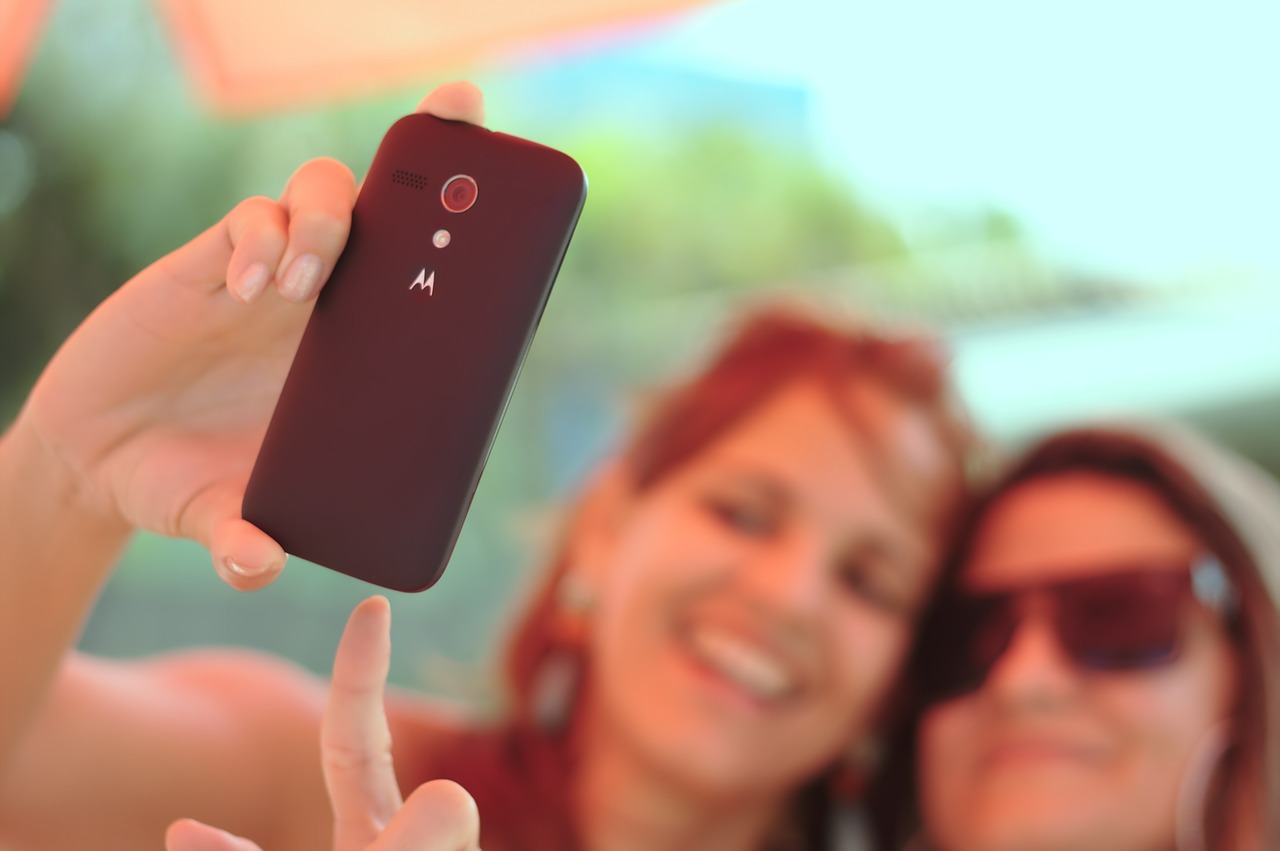 Sometimes people think "the umbrella man" is a real man. He looks friendly! Many people take photographs with him.
Sometimes people even dress him up!
Some people say umbrellas are only for tourists. But when it rains 44 inches a year, everybody needs an umbrella — even statues!