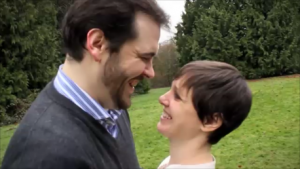 Isaac loves Amy. He wants to marry her.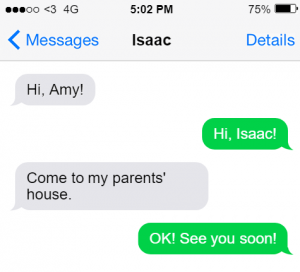 Isaac uses his cell phone. He sends Amy a text. The text says "Come to my parents' house." Amy goes to their house.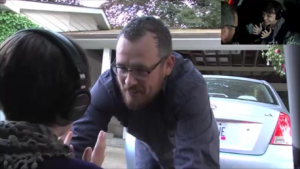 Amy sees Isaac's brother. He tells her to sit in Isaac's car. She laughs.

He gives her headphones.  She wears them, but she feels confused.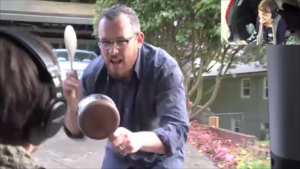 The car moves. Amy hears music in the headphones. Isaac's brother is making noise. She laughs again.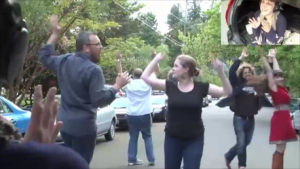 Amy sees her friends. She is surprised. They are singing and dancing in the street!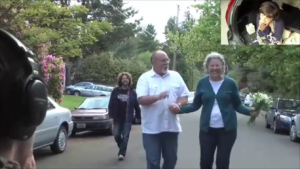 Amy sees Isaac's family, too.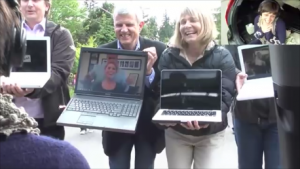 Then Amy sees her family on laptop computers.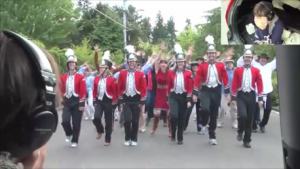 Everyone is singing and dancing in the street.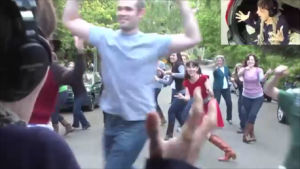 Amy is smiling. She is happy. She loves music, friends and family. But why are they doing this?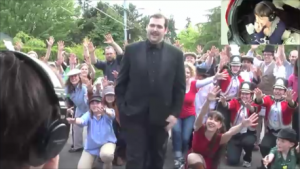 Then she sees Isaac. The music stops. What is happening?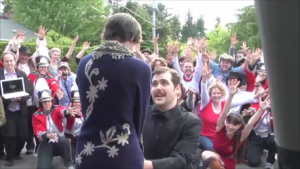 Everyone is very quiet. Then Isaac asks Amy to marry him. Amy says "Yes."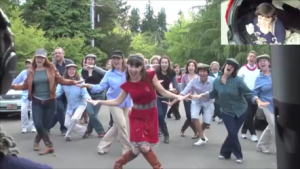 Everyone is happy. Isaac and Amy are getting married.
Talk to a classmate. What happens in the story? Use your own words. Then watch the video below. Talk about family.