Example Reduction: Her, hers, he, him, his
Example Reductions: Her, Hers, He, Him, His
These pronouns usually loose the "H" in normal US English sentences. But, they keep the stress and the full "H" if they are the first word.
I like her –> I liker
I like him –> I likim
Where is hers? –> Wherzerz?
Where is his? –> Wherziz?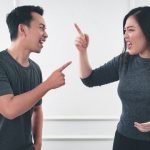 C. Find these pronouns in this short conversation. Can you reduce them and combine them in a fluent sentence?
How is it going? Wait, is everything ok?
Where is Adam? Did you see him leave?
Sara came and he got really mad at her.
I don't know what his problem is, or maybe it's her problem.
They have both had a hard time.
I don't think he has been happy at his job.
I know she wants to quit hers.
Oh, did you get his text? They both had to leave, but I guess things are ok.